Professional moisture meter for determining the moisture content of wood or soft building materials.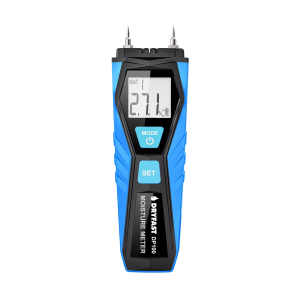 Dryfast, your partner for climate and leak detection equipment!
Dryfast has been supplying equipment to the construction, rental, fire/water damage and leak detection market since 1995. Over the years, we have become a market leader in the Benelux when it comes to construction dryers, mobile heating, mobile dehumidification, mobile fans, measurement equipment and leak detection equipment.
We have committed ourselves to service, quality, effort and reliability since our inception and to this day. One example would be the training courses we offer our clients.
Based in Vlaardingen (NL) and Pelt (BE), we are happy to provide you with personalised advice about the best type of equipment for your application. To give you an example of why this is important; not all dehumidifiers are construction dryers and a construction dryer is sometimes not be the ideal dehumidifier for your application.
Construction dryers ranging in capacity, the largest dehumidification capacity and long lifespan
Developed specifically for the rental market, quick and easy to install in almost any location.
Voer een postcode of plaats in en zoek een verkoop/verhuurpunt bij u in de buurt!